Meetings & Events
A rare combination of enchanting culture and state-of-the-art amenities and services, Palacio del Inka presents an indelible background for a memorable event. Whether a once-in-a-lifetime celebration, a conference, or an executive meeting, our four meeting spaces—comprising a total of 450 square meters—and custom catering are adapted to meet any occasion.
Number of meeting spaces: 4
Largest Meeting Space: 2.616 sq ft (243 sq m)
Catering Services
Audiovisual Services
High Speed Internet in Meeting Rooms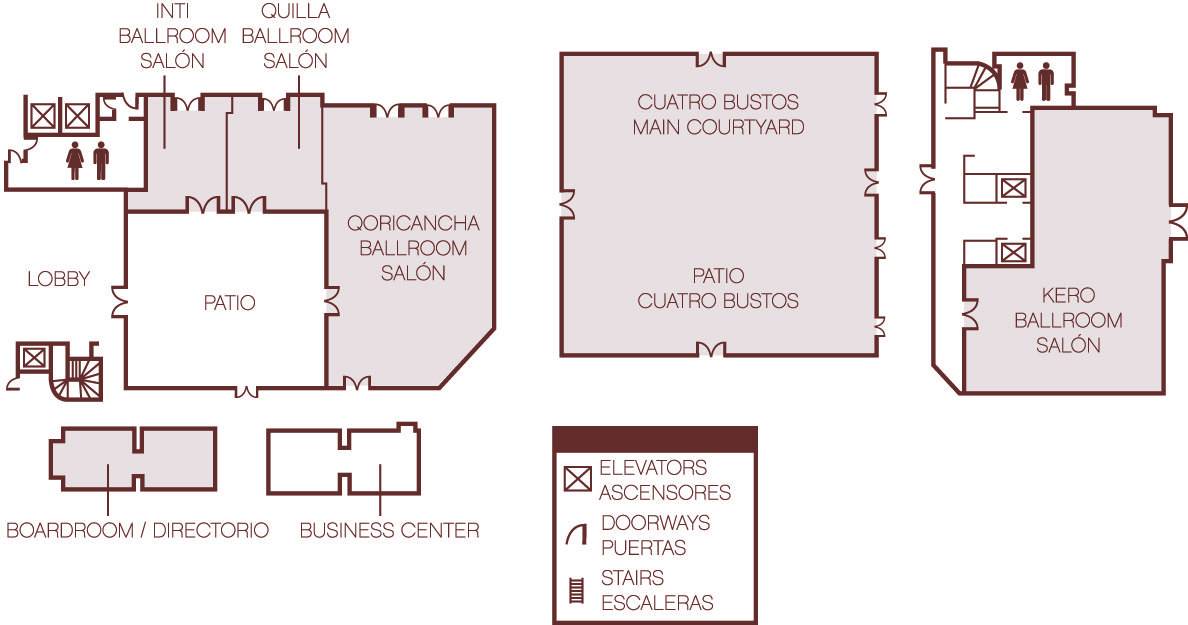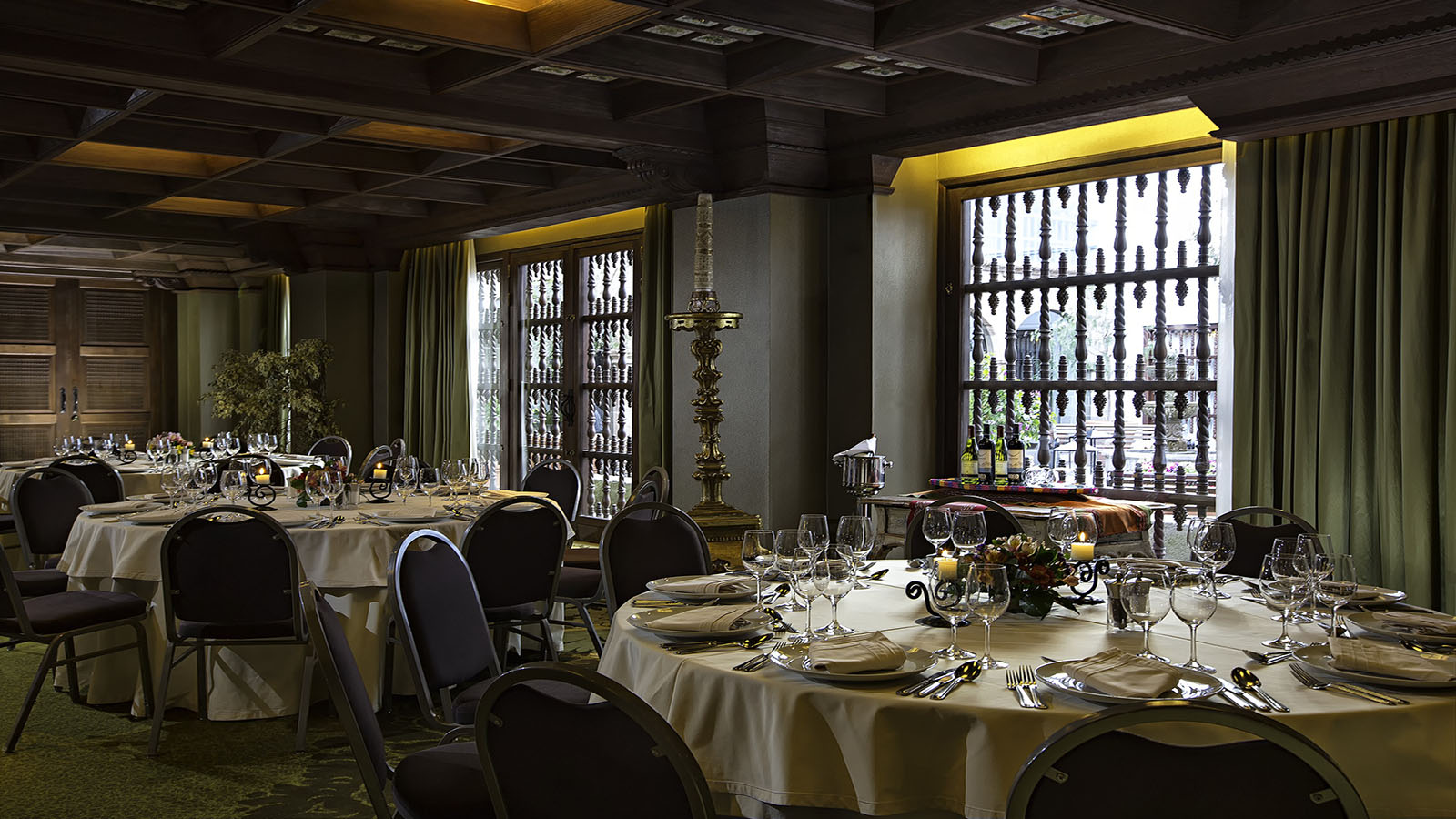 Catering Services
Enriching any occasion - from a romantic wedding to a gala to an intimate conference - our experienced catering services present an array of epicurean offerings for breakfast, lunch, dinner and coffee breaks.
Venues
Drawing upon the hotel's innate character, each of our four meetings and event spaces—totaling 450 square meters—provides an extraordinary backdrop for a matchless occasion.
Audiovisual Services
Our comprehensive array of technology offerings and amenities guarantees an indelible event or successful meeting. All meetings and events venues present built-in basics, including projectors, screens, and speakers connected to a central panel.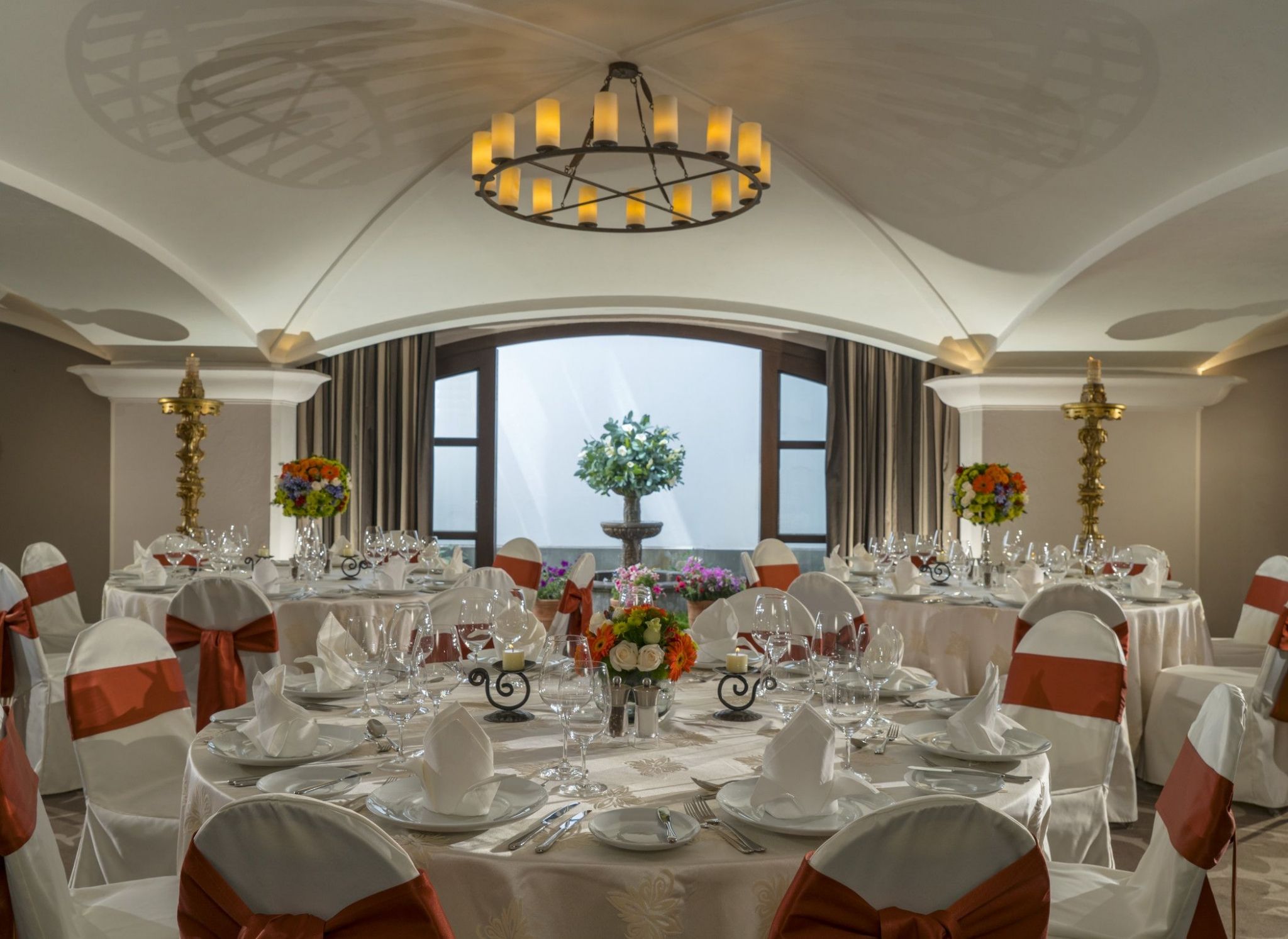 Weddings
Captivating weddings with refined banquets are staged in the hotel's romantic settings by our nuanced professional team.